The Greek star Stefanos Tsitsipas has already become an inspiration for many young players. Despite being just 21 himself, Tsitsipas' rise to the top makes many youngsters believe that they can achieve the same.
Now, Stefanos has revealed a childhood story that will make him even more relatable in the eyes of die-hard tennis fans. We are talking about Tsitsipas' very own Fedal fanboy story.
Let's find out what it is.
What Did Stefanos Tsitsipas Say? 
Tsitsipas was asked a question about which player he'd like to receive an autograph from. This is what he replied with –
"Roger Federer, Rafael Nadal. I watched the Monte Carlo Rolex Masters when I was 8 years old. That was my first tournament ever. And I have a picture with Roger and Rafa but not their actual bodies. It was like a cardboard of them (laughs). A fake picture."
Know More – Aren't You Curious About Stefanos Tsitsipas' Father Apostolos Tsitsipas?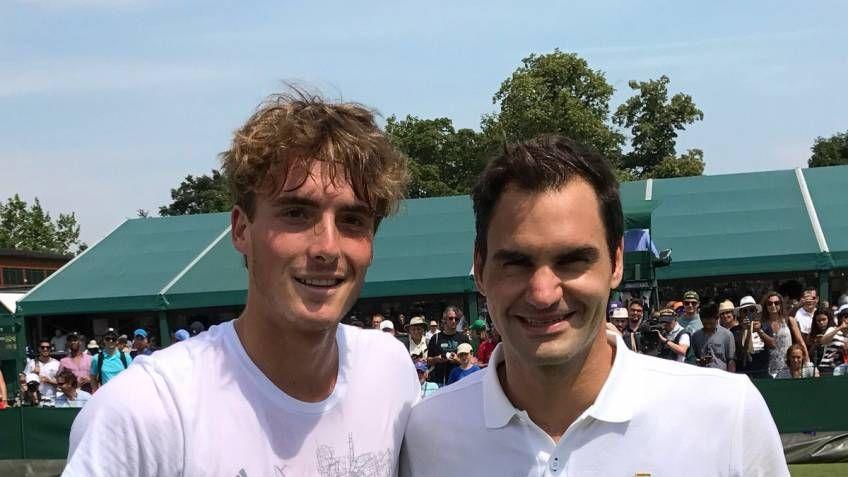 The story would melt the hearts of many tennis fans. Considering the impact of Roger Federer and Rafael Nadal on the sport, legions of young tennis players grow up idealizing them. They become the benchmark against which they measure their success.
Stefanos Tsitsipas was one of those squirrel eyed young kids. However, unlike most, he went on to realize his dreams. In fact, he has singles victories over both Roger Federer and Rafael Nadal.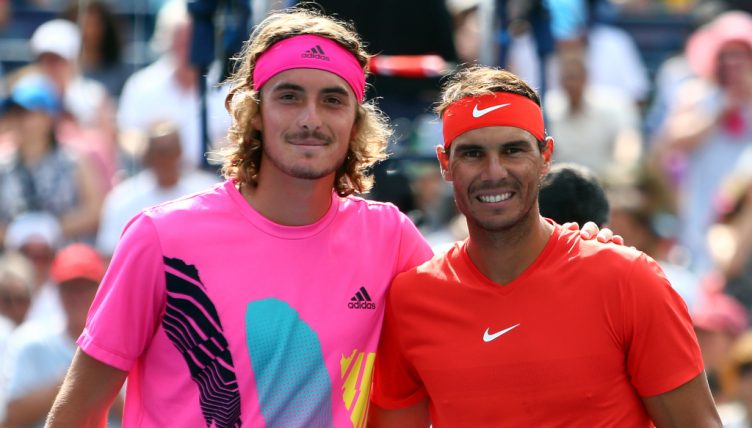 Sadly, the recent past has not been very good for the Greek star. He lost in the third round of the Australian Open to Milos Raonic. Things got worse as he was upset in the Round of 16 at ATP Rotterdam by Aljaz Bedene. This was after he had been touted as the top contender to win the entire event.
Know More – "This Father-Son Relationship Is Very Difficult" – Stefanos Tsitsipas
However, Tsitsipas will surely bounce back considering his sheer potential and talent.
Do you think Stefanos Tsitsipas can pose a comeback in the near future?